Liane Acheson Memorial Fund
Liane Rae Acheson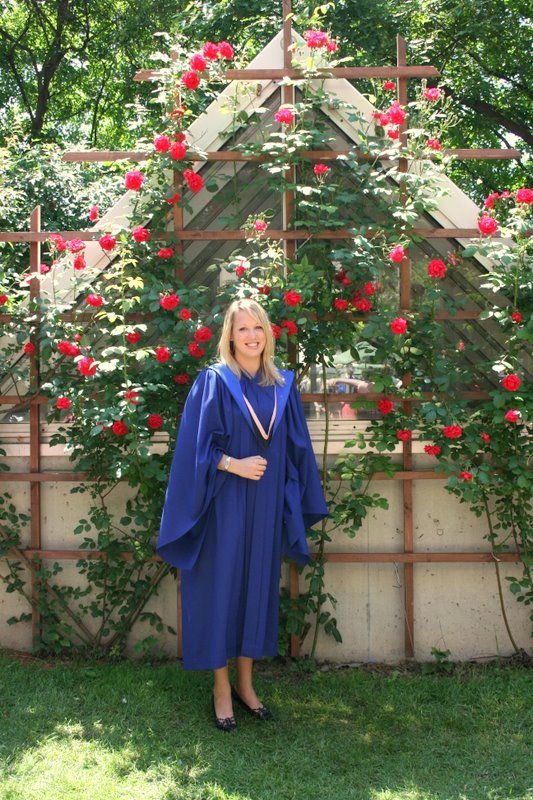 February 7 / 85 - July12 / 2009
Liane Acheson Scholarship Recipients
2019 Liane Acheson Scholarship Recipients - Krista Ann Shoebridge & Chante Nicole Ellis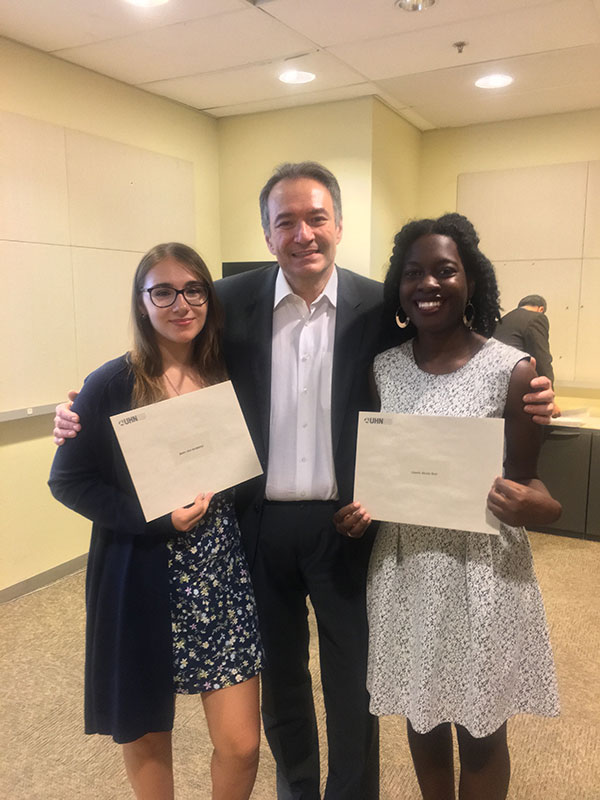 From left to right: Krista Ann Shoebridge, UHN President and CEO Dr. Kevin Smith, Chante Nicole Ellis
2018 Liane Acheson Scholarship Recipients-Vanessa Fitzgibbon & Mary Anne Olalia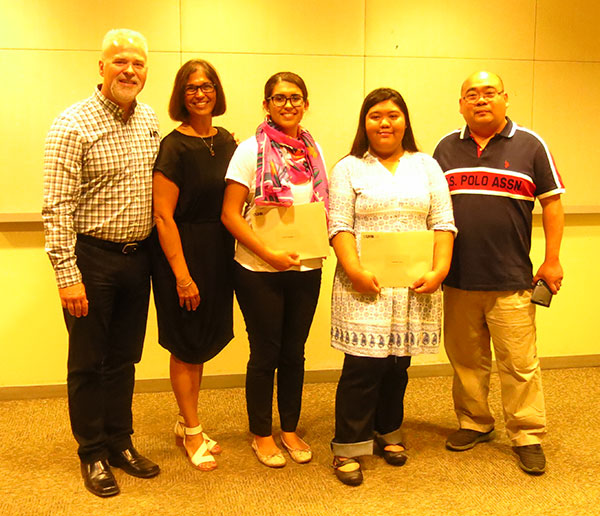 From left to right: missing, Loraine Francis, Vanessa Fitzgibbon, Mary Anne Olalia, Rodel Olalia
2017 Liane Acheson Scholarship Recipients-Tracy Gumat & Monica Naddaffi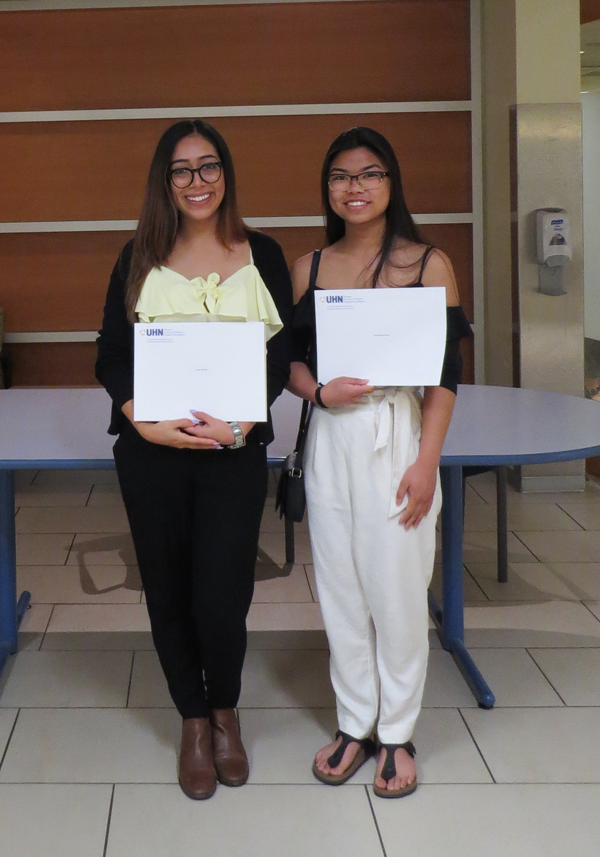 Monica Naddaffi and Tracy Gumat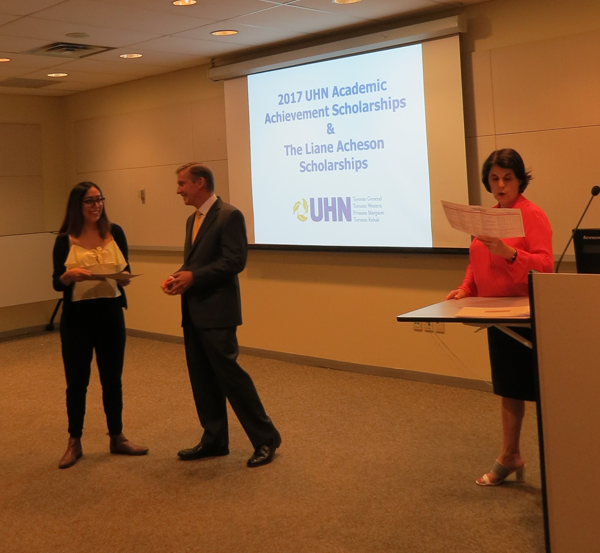 Awarded by Dr. Peter Pisters, UHN, CEO.
2016 Liane Acheson Scholarship Recipients-Olena Szott & Redah Tan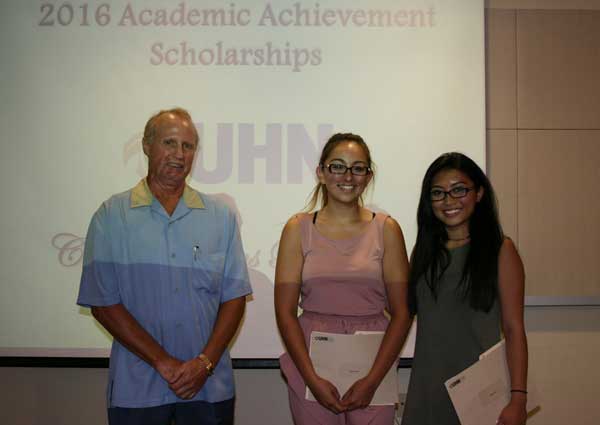 From left to right: Boyd Acheson, Olena Szott and Redah Tan
2015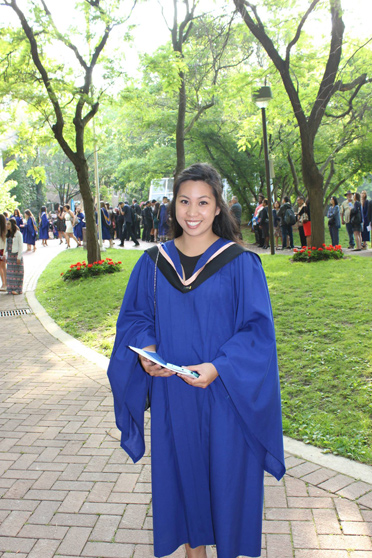 Good evening Boyd, Cathy and Ryan,
I hope all is well with you. It has been a while since we have spoken, but I wanted to send you an email to update you.
This past June, I graduated from Ryerson University with a Bachelor of Science in Nursing. It took me a year longer than expected, but it was that much more rewarding when I finally walked across the stage and received my degree. I have also successfully passed the nursing board exam, which has been changed from the Canadian Registered Nursing Exam (CRNE) to the National Council Licensure Examination (NCLEX), which is now the standard licensing exam for nurses worldwide. I am fortunate enough to have been offered two nursing positions: Toronto Western Hospital full time in the Operating Room, and Oakville Trafalgar Memorial Hospital part time in the Emergency Department Satellite.
I am lucky enough to have had the opportunity to obtain further education post-secondary, and I cannot thank you enough for being a part of this journey. You will never know how grateful I am for your kind contribution to me at the beginning of my nursing education. I often think about Liane, and working at Toronto Western Hospital is a lovely way to dedicate a part of my life career to her and your family.
I hope all has been well with you. I do look forward to hearing from you. I wish you all the best.
Kindest Regards,
Beverly Alconcel
2015 Liane Acheson Scholarship Recipients-Abigail Gregorio & Kathryn Clark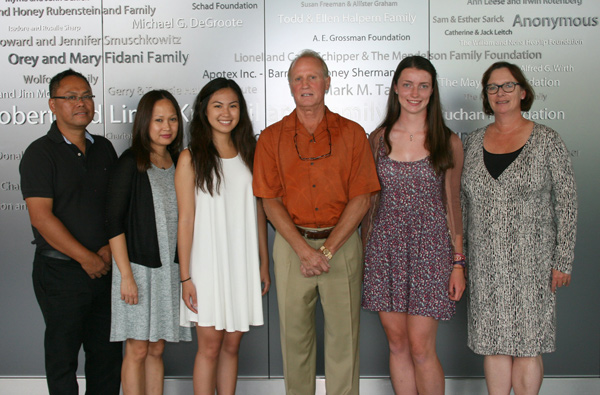 From left to right: Edwin Gregorio, Nancy Gregorio, Abigail Gregorio, Boyd Acheson, Kathryn Clark, Jane MacIver.
---
View Previous Years Recipients

"The Best of the Best" trip organized by the Bank of Montreal to Mexico, Mayan Riviera.

Liane Acheson Scholarsip Award Plaque - PDF Document
Liane Acheson Tribute
In her time at Toronto Western Hospital (TWH), registered nurse, Liane (Rae) Acheson, earned the respect and appreciation of her colleagues and patients for her dedication and compassion. Her memory and contribution to patient care are being commemorated with the establishment of a scholarship fund for nursing students.
Liane worked on 6A Fell, the Combined Surgical Unit at TWH, for two years when she passed away at age 24 after a short and unexpected illness on July 12th, 2009. The Acheson Family, Boyd (father), Cathy (mother), Ryan (brother) and Jennifer (sister-in-law) shocked and saddened at her loss, wanted to create a meaningful tribute to her that would also help others.
Establishing the scholarship has been "very heart-warming, healing, and encouraging for us as a family," said Boyd and Cathy Acheson. "We know she would want us to move forward with our lives in a positive and helpful manner."
Liane was born and raised in London, Ontario and graduated from the Nursing Program at Ryerson University. She is remembered by her friends and colleagues as a kind spirit and caring person, who also had a passion for life. Her father described her as someone who "loved life, chased her dreams fearlessly, living every day to the fullest and having no regrets. She was our 'Rae' of sunshine."
The Liane Acheson Scholarship has been established with an initial gift of $6,500 from the Acheson family. The Division of General Surgery has also made a donation of $1,500 for the scholarship in honour of Liane.